Engagement – What does it mean?
Leaving aside for the moment the most common definition of the word (i.e., a formal agreement to get married), engagement in the workplace can be described as "a fundamental concept in the effort to understand and describe, both qualitatively and quantitatively, the nature of the relationships between an organization and its employees and customers".
Look at any of the current International Management Standards (ISO Standards) and you will find a section on Leadership. It says something to the effect of 'Top Management shall demonstrate leadership… by: …engaging, directing and supporting persons to contribute to the effectiveness of the management system'.
Effective Communication
This is both about telling your team (effectively communicating) the vision, values and goals of the organisation but also supporting them by setting objectives, monitoring progress towards meeting those objectives and promoting continuous improvement.
It's also about effectively communicating with customers. Not just marketing or advertising the organisation's products or services but actually listening to customers, analysing feedback, and effectively dealing with any problems or complaints.
ISO Standards provide frameworks to enable an organisation to implement efficient and effective management systems. This helps whether it is to manage Quality, Health & Safety, Environmental Efficiency, Information Security or any of the other, industry specific areas that govern an organisation's existence.
PerformancePlus can help organisations wishing to improve their existing management systems and, ultimately, achieving ISO Certification. We do this by documenting and auditing those systems and we have a 100% success rate in clients achieving their certifications.
Engage with us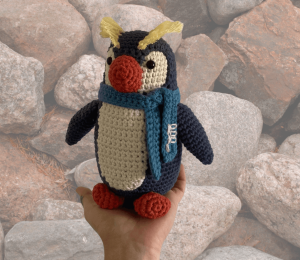 Follow our latest news to see more of our penguin videos as we publish them. You can watch them all on our YouTube Channel. In fact, we're using Percy the PerformancePlus Rockhopper Penguin as our mascot to help us stand out. You can meet Percy at the Norfolk Chamber B2B Exhibition on 14 October 2021 at the Norfolk Showground. Percy has been created for us by Little Green Crafts (www.littlegreencrafts.co.uk) and will be a giveaway at the show.
If you want to know more, then contact us for a friendly, no obligation, and completely free chat on 01284 330400 or email us at info@performanceplus.co.uk.
info@performanceplus.co.uk
tel: 01284 330400
PerformancePlus works with small to medium size businesses across the East Anglia Region in Norfolk, Suffolk and Cambridge.