Are you looking for a straightforward approach to achieve ISO Certification?
Need to demonstrate your management systems – whether for quality, environment, health & safety or information security – are the best you can make them?
Accreditation to internationally recognised standards, such as ISO, not only enables you to run your business more efficiently and effectively, it also significantly increases your credibility with your clients. By achieving certification you'll be able to meet the increasing demands of your current client base and compete more effectively on tenders with potential clients.
We can help
PerformancePlus has a 100% success record in helping companies in the East Anglia region gain the International Standards certifications they want.
Our simple philosophy is:
Make the system work for you rather than trying to make you change to suit some arbitrary system or process.
Take time to explain the techie stuff
Use our resources to minimise your time
Aim to make the process as hassle-free as possible
Become a part of your (virtual) team
Deliver real value for money
Ensure that you get the Certification that you require.
ISO consultants Ipswich, Cambridge, Norwich, Peterborough.
The current most popular standards
While we can offer you help in achieving many of the different quality standards available, we focus on the following:
ISO 9001
Quality Standard
The proper implementation and subsequent successful certification of an ISO 9001:2015 Quality Management System (QMS) can both transform a business and ensure it can maximise all opportunities for bidding for government and large company contract tenders.
ISO 14001
Environmental Standard
The ISO 14001 requirements provide a framework and guidelines for creating your environmental management system,  often called an EMS, so you do not miss important elements needed for your system to be successful. 
ISO 45001
Occupational Health & Safety Standard
ISO 45001 is applicable to any organisation regardless of its size, type and nature. It enables an organisation, through its OH&S management system, to integrate other aspects of health and safety, such as worker wellness/wellbeing. 
ISO 27001
Information Security Standard
ISO 27001 (formally known as ISO/IEC 27001:2005) is a specification for an information security management system (ISMS). It includes all legal, physical and technical controls involved in an organisation's information risk management processes.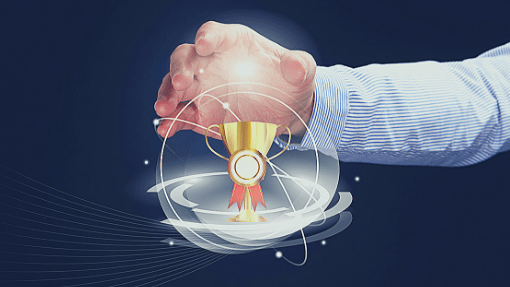 What are the benefits of gaining ISO Certification?
• Improved efficiency
• Reduction in wastage
• Control of costs
• Improved profitability
• Protection against external threats
• Gaining competitive advantage
• Widening your prospective customer base
• Meeting required standards
• Enabling continuous improvement
• Accurate reporting information
• Better decision making
• Simplifying the contract tendering process
• Greater customer confidence
What clients say about PerformancePlus
"We have been successful in winning substantial orders from major players in the oil & gas industries and without registration to ISO 9001 and the continued licence for explosive atmospheres, this would not have been possible."
Mel Fowler
Director, Yarmouth Rewinds
Our combined Quality & Environmental systems provide the required 'entry ticket' to high profile 'blue chip' customers and also helps to monitor & control the costs across all areas and operations of the business.
Resource is always a problem in a small business and the ISO framework in tandem with the Exchequer system should enable us to more effectively handle our clients' requirements.
The support received from PerformancePlus has helped us achieve our goals in a far quicker and more effective manner.
Business News & Resources
Where we work
We work with small to medium size businesses across the East Anglia Region covering Norfolk, Suffolk, Cambridgeshire, Essex, Bedfordshire and Hertfordshire.  ISO consultants Ipswich, Cambridge, Norwich, Peterborough.
Norwich, Norfolk; Ipswich, Suffolk; Cambridge; Colchester and Chelmsford, Essex
Contact
Phone
Email
Address
Hethel Engineering Centre
Chapman Way
Hethel
Norwich
NR14 8FB