A Christmas Tail (Tale)!
Another pandemically challenged year has rushed through and what have we achieved?
Well, we are all still here, no one has fallen for the covid lurgy, in fact, none of the team has actually contracted it. We are full of injections, typically 3 covid vaccine jabs and one for flu for good measure.
Busy Times
With businesses coming out of furlough and work in many cases expanding rapidly there has been a hectic flow of activity to expand and keep systems up to date and meeting the needs of both our clients and the registration bodies. In addition to numerous ISO9001,14001 and 45001 audits there has been a growing demand for ISO27001 data security, plus more specialised Aerospace (AS9100), NADCAP (plating line), and explosive atmospheres (IECx) registrations. We have worked in partnership with many of our clients for a consistent period and they can demonstrate real improvements to their management system and the business, including issues outside of the core system.
Any or all of these framework standards can provide a basis for business process improvement. For a discussion on any of the standards and/or process improvement then please do give us a call, zoom, email, etc.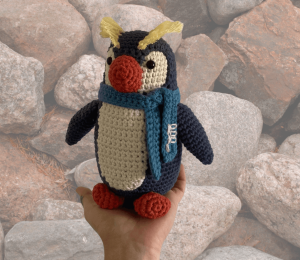 P+P has branched out into the wildlife preservation business (part of our Christmas tail?)! Have you met Percy yet, the P+P Penguin?
He is a charming rockhopper penguin, with apparently quite an insight into the business process. He proved a great hit at the recent business exhibition in Norfolk.
Please catch up with all of his peck-sized improvement videos on our YouTube channel.
And Peaceful Times
As the year ends, we deserve a well-earned rest and a little time for recuperation. Ready to come back refreshed for the challenges for 2022 and the tasks ahead.
The team at P+P wishes you all a happy, healthy, and successful 2022.
For any updates or enquiries please contact us on
sales@performaceplus.co.uk
Tel: 01284 330400
PerformancePlus works with small to medium size businesses across the East Anglia Region in Norfolk, Suffolk and Cambridge.