A Formula for Success
Is there such a thing as a formula for success in business?
I would suggest that there is, and here it is:
S = O + P + R.
Let me expand on that:
Success = Opportunity + Planning + Resources.
How does the formula work?
First of all, there needs to be an opportunity. That might be a clear requirement for a new product or service. It could also possibly be some external situation or circumstance that demands a new or different response. Or even someone new who brings a different viewpoint or set of skills.
Someone then needs to recognise that opportunity for what it is, and bring it to the attention of a decision-maker (assuming they are not themselves that decision-maker).
This, if you like, is the first hurdle because if there has been no preparation or planning to indicate what to do when presented with an opportunity.  It's then just as likely that the opportunity will pass with someone commenting something to the effect of "that was interesting, perhaps we should have done something about that".
You need a plan
If, however, there is a plan in place that allows some form of evaluation of potential opportunity. Some way of measuring what the costs are of pursuing a new opportunity and also giving some indication of potential returns if successful. Then it's far easier to make the decision of either going for it or letting it pass and concentrating on regular business.
If the planning (and planned assessment) does indicate that it is worthwhile to pursue the opportunity, then the final part of the formula comes into play. That of resources. It's all very well being aware of a potentially good opportunity, but if you don't have the money, time and/or people to exploit that opportunity properly then you are on a path to failure. Part of the planning process would therefore be to ensure that resources can be made available for the right opportunity. This might be by pre-arranging a loan facility perhaps or taking on new staff in one area to free up someone in another area qualified to exploit the potential opportunity.
Success is never guaranteed, but you can put systems in place to maximise the chances of success should the right opportunity arise. International Standards such as ISO9001 (the Quality Standard) provide a framework for companies to maximise their opportunities and become more successful. PerformancePlus can help you to put those frameworks into place and, if required, gain International Standards certification for those systems (showing the world that you are ready for those new opportunities).
Explore your opportunities with us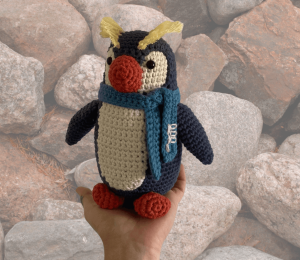 Follow our latest news to see more of our penguin videos as we publish them. You can watch them all on our YouTube Channel. In fact, we're using Percy the PerformancePlus Rockhopper Penguin as our mascot to help us stand out. You can meet Percy at the Norfolk Chamber B2B Exhibition on 14 October 2021 at the Norfolk Showground. Percy has been created for us by Little Green Crafts (www.littlegreencrafts.co.uk) and will be a giveaway at the show.
If you want to know more, then contact us for a friendly, no obligation, and completely free chat on 01284 330400 or email us at info@performanceplus.co.uk.
info@performanceplus.co.uk
tel: 01284 330400
PerformancePlus works with small to medium size businesses across the East Anglia Region in Norfolk, Suffolk and Cambridge.